Die-cutting machine
#19526
Sold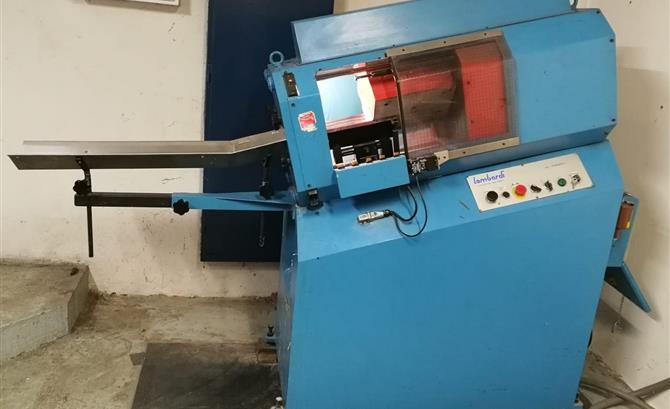 Machine CV Download the offer as PDF
A Curriculum Vitae (CV), (also spelled curriculum vitæ), provides an overview of a person's experience and other qualifications. In some countries, a CV is typically the first item that a potential employer encounters regarding a job seeker and is typically used to screen applicants, when seeking employment. Curriculum Vitae is a Latin expression which can be loosely translated as [the] course of [my] life.

In some way, the machines in our offer are like human job applicants. Some machines are almost new, like a freshly graduated person, while others already have many years of work experience behind themselves. Some machines are more suitable for one kind of activity, whereas others are more suitable for another kind of activity. But, what all the machines have in common is that, from various reasons, all of them are at the moment freed from their last services and are searching for the possibility of a new employment. So, through the CV of every particular machine, meet all the information we were able to get on them.
Basic information
Manufacturer: Lombardi Converting Machinery S.p.A. Via del Mella, 61/63 - 25131 Brescia (BS), Italy
Production Year: 1992
Max. Size/Width: 230x230 mm (9.1"x9.1")
More Details
max. stack height 200 mm
trimming thickness from 0-3 mm
stroke 18 mm / minute
pressure 10,000 kg
max. production speed 900 000 pcs / hour
Condition of the Machine
Functional, condition and wear and tear according to its age, well maintained.
Still in production.
Availability: immediately
Sale Reason: production reduction
Work Experiences: labels
Services
If you would like us to arrange Turnkey Dismantling, Loading, Transport or Installation for you – See Services