Photogallery
Machine dismantling
Dismantling of a machine is exacting and slowly process.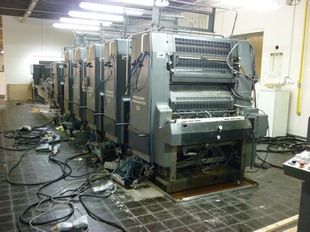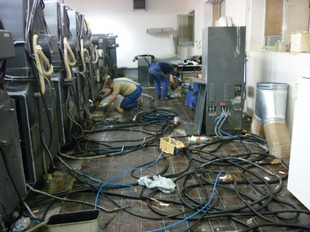 Loading
When it comes to shipping, anti corrosive coating is an important part.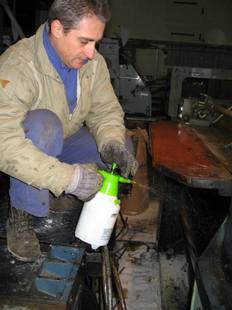 Loading with the help of a crane and a forklift truck.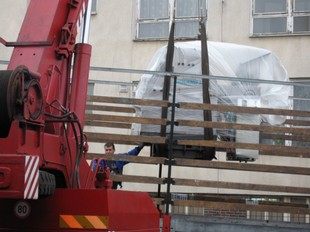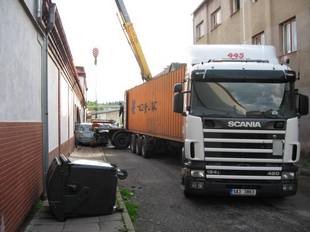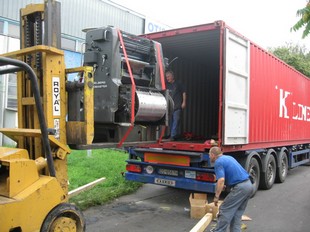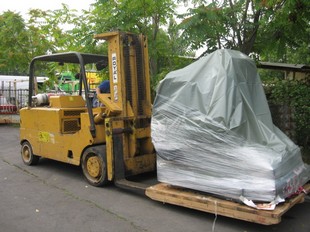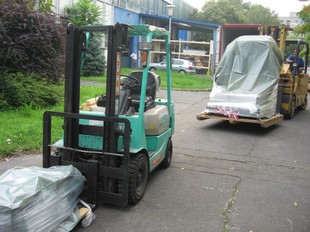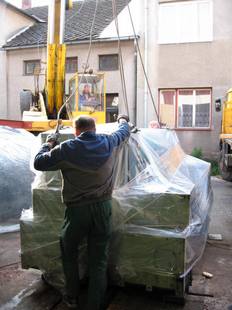 Quality packaging of the load is an immanent part of its protection against the external influence of weather.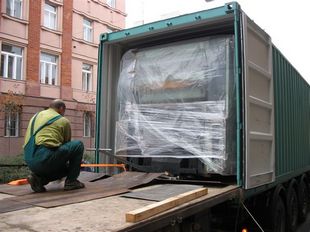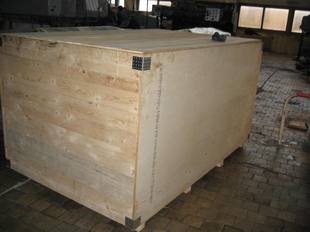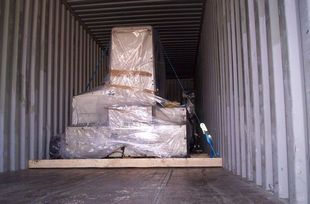 The right fixing of the load is the basis of its successful transport to a customer, that is why we pay special attention to it and safeguard it against any move not only with the use of bands, but also of beams and palettes.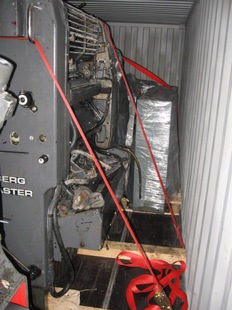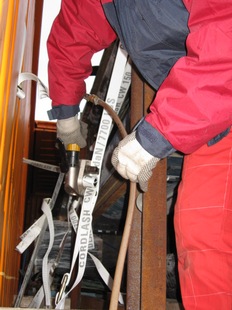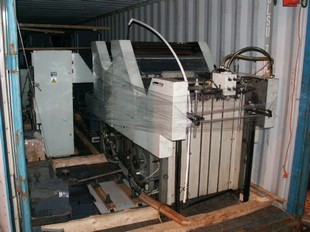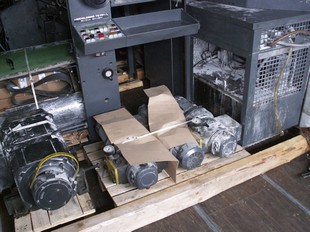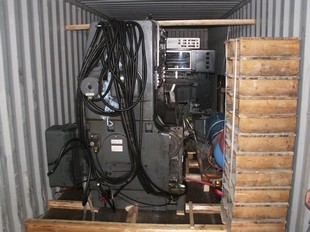 Exacting dismantling and loading of huge machines in difficult conditions
We make use of special constructions for loading and of quality fixing in containers.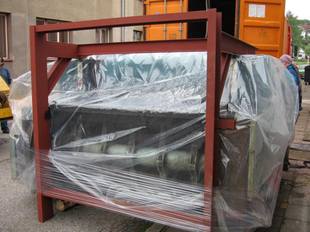 We move machines and loads of heavy weight from higher floors of buildings.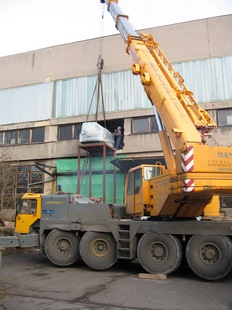 We try to make use of every free space in a container.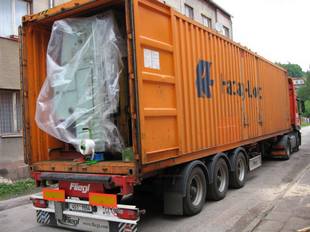 We are able to cope with unexpected situations. A forklift truck did not get to this loading due to a failure, so there was no other way to go than to ask for help a digger driver working alongside on a pavement reconstruction. Luckily he had skids with himself. :-)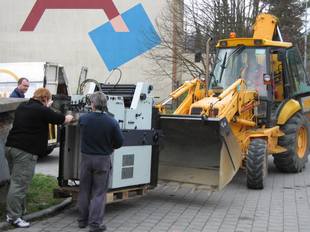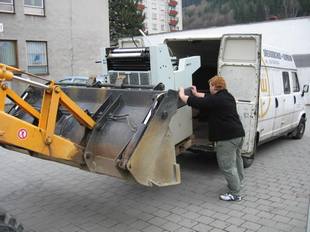 Transport
We arrange a turnkey transport to any destination in the world carried out by reputable road transport or shipping operators.